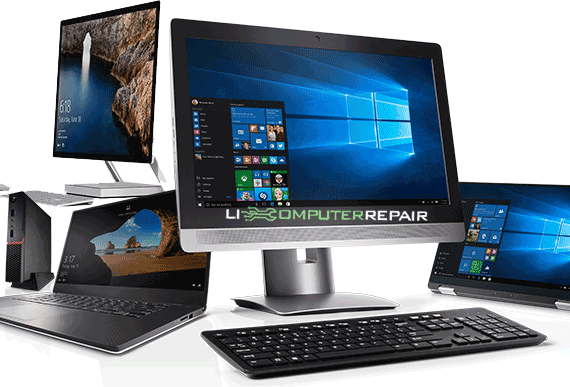 Computer Repair Long Island
We provide on-site computer repair service for your home or business in Suffolk and Nassau counties on Long Island. We offer on-site computer and laptop repair for your home or business. Our average turnaround time is 24 hours or less. We offer the best rates and a free quote.
We are experts at removing virus infections, data recovery and backup, software problems, dead hard drives, or MS Windows issues. With over 17 years in the computer repair business, we have the knowledge and expertise to solve all of your computer and network problems.
We support all legacy Operating Systems, as well as the current Windows 7, Windows 8, Windows 10, and all Microsoft applications.
Long Island Computer Repair will come to you on your schedule for all your Long Island computer repair needs.
Computer Repair Services
---
Reliable, Fast Service. All work is guaranteed!
Windows & MAC

Upgrades Downgrades
Fresh Install MAC or Windows
Hard Drive Replacement
Gamer Computers
Password Reset
Virus Removal

Ransom Virus No Problem
Data Encrypted We Recover It
Slow PC Speed Restored
Search Redirect Browsers Cleaned
Random Sounds Virus Cleaned
Application Support

Medical Software
Quickbooks Professionals
Dialers Setup & Support
Law Office Software Support
Car Dealership Support
Laptop Repair

Screens Replaced
Hard Drive Replaced SSD Drives.
Memory Upgrades
DC Jack Charge it Again.
Data Recovery Services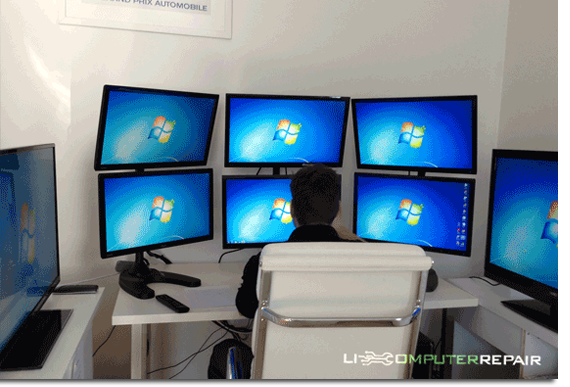 We understand that most companies cannot afford an internal technical department but need fast service and reliability when one of their computers or network goes down. That is why we are Long Island Computer Repair. Let a Long Island Computer Repair service provider step in and resolve all of your computer or network problems today.
For home computer users, nothing is more frustrating than having something go wrong with your home computer. To get your computer repaired, you must leave your home and take it to a repair shop where it takes days or weeks. Call us, we'll repair it today or within 24 hours.